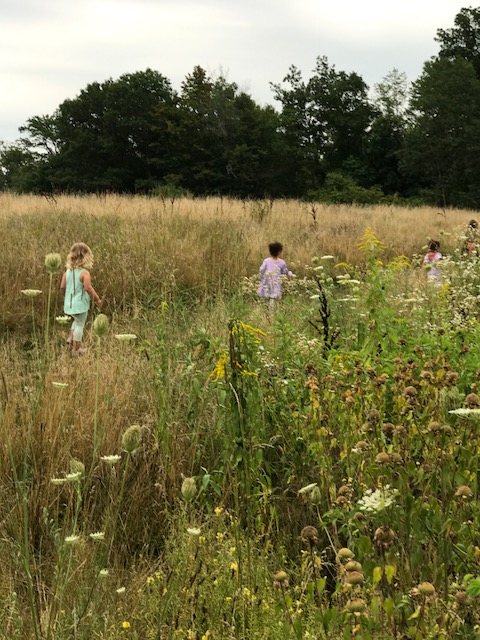 I am a "True Believer" in the outdoors. SO…
Outside we head in spite of a "glaze of gray " overhead. We all sprayed our legs with an organic repellent I picked up at Connelly's Pharmacy in Ipswich. (All parents had been informed.) A gentleman in Newburyport came up with the product by the way.
First, to the garden to pick green beans. Yummmm! Afterwards, we walked the Wildflower Meadow path, then we ran and ran through the soccer field and ended up at the Stone Bridge. The Quest: Find turtles, frogs or Ducks.. WHAT?
Apparently ALL LIVING CREATURES ENJOY A SUNNY DAY.. It was wonderful exercise for all of us, as not one "LITTLE PEEP" made a peep!!!