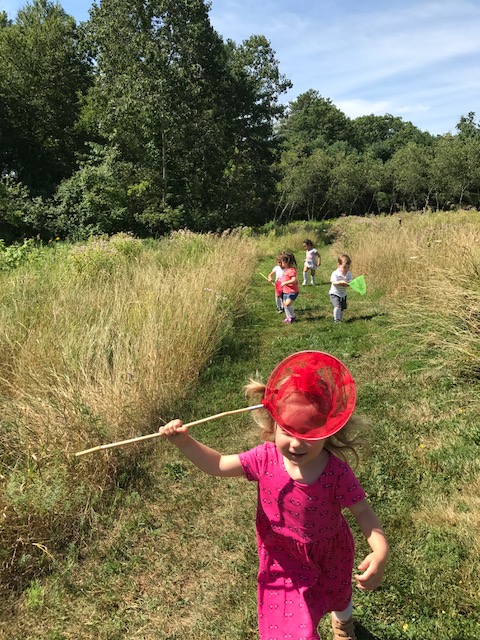 Today started the same as always, EARLY!!
Grandpa caught a baby skunk in his Have-A-Heart trap and YES I adore skunks!! The little skunk was rather perturbed and when grandpa released him, he ran up onto the terrace where I
THOUGHT I was out of harms way and he was actually about 3 ft. from me. He didn't spray me so I thought I was in the clear. I went into the sunroom , closed the door, sat down and I was assaulted with"Eau-de- Skunk"!
The story made its way to "Story Telling" today. We talked about animals foraging for food, their habitats, means of protection etc. Then, out we went to collect grasshoppers, butterflies, a frog and just about ANYTHING in our way.  We have a very strict catch and release policy.
We picked ALL our beets and checked out the garden.
All in all one of those DELICIOUS summer days!
…………… KEEP SUMMERING ON !!!…………….